Now enjoy our mini version of our best-selling Pit Perfection 24HR Deodorant Bar! Get ready for a game-changer in all natural deodorant! Say goodbye to toxic chemicals and harsh ingredients that take skin off when applying.
Irritation, rashes, skin darkening, painful product application and deodorants that don't perform well are major obstacles that stand between you wanting to use natural deodorant and being completely satisfied with your deodorant choice.
Skin Ritual has addressed all of these issues with our Pit Perfection Deodorant that is formulated for all skin types. Whether you have extra-sensitive skin or normal skin, enjoy up to 24 hours of odor protection from natural, safe, non-toxic ingredients. Prevent irritation, rashes and skin darkening with soothing ingredients that have been carefully selected and tested for ultimate performance. Our creamy white formula creates an easy, smooth, comfortable application that your skin will love!


Don't be afraid of making the switch to natural deodorant or switching to one that doesn't cause nasty side effects. It is our mission to formulate products that are not only healthy and effective, but also products that make you and your skin happy!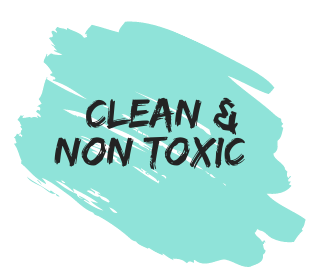 + Parabens
+ Synthetic ingredients
+ Petrochemicals
+ Phthalates
+ Lab-created aluminum
+ Preservatives


All natural coconut oil nourishes, heals and protects skin with its moisturizing, disinfectant and anti-microbial properties.


Raw cocoa butter hydrates and heals skin and contains high amounts of antioxidants which help fight off free radicals.
A blend of white kaolin clay, sodium bicarbonate and diatomaceous earth (natural silica) help eliminate oils and toxins from the skin while keeping underarms dry. Sodium bicarbonate is a wonderful, all-natural, non-toxic deodorizer.
A Non-GMO probiotic blend helps eliminate bad bacteria from the skin surface, helping to eliminate odor.


Non-nano zinc helps soothe the skin (great for those with sensitive skin!), prevents skin darkening and contains antibacterial and deodorizing properties.


All natural coconut oil (cocos nucifera), baking soda (sodium bicarbonate), non-nano zinc, natural kaolin clay (kaolinite), raw & our cocoa seed butter (theobroma cacao), natural beeswax, expeller-pressed sweet almond oil (prunus amygdalus dulcis), natural rice bran oil 100% freshwater diatomaceous earth (natural silica), candelilla wax (vegetable wax), a proprietary blend of 100% pure, therapeutic grade essential oils and a non-GMO probiotic blend.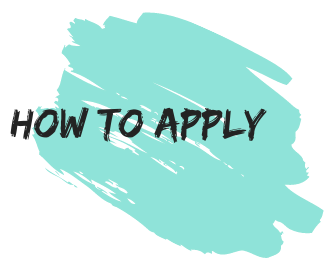 Apply enough product to cover entire armpit (adjust amount you apply as needed). Rub arms against your body (you can also use your fingers) to help rub product into skin. Product will go on white but will dry clear within a few minutes. Wait for product to absorb before dressing to avoid staining clothing (see FAQ section for more information). Use as needed, although Pit Perfection typically provides 18-24+ hour protection against odor and wetness. Please allow several days for your body to adjust to this all-natural product. The longer you use it, the better it works. Keep in a cool, dry place. If product softens or melts, pop the bar into the fridge for an hour. Enjoy your clean, healthy and happy underarms!


+ Lavender Lush
+ Mint Mojito


Avoid contact with eyes
Keep in a cool, dry place
Do not leave product in temps above 80 degrees F
If product softens, pop the stick in the fridge for an hour to harden
If product hardens due to colder weather, press product against skin for a few seconds to soften before applying
Allow a few minutes for product to absorb into skin before dressing
Use within 9-12 months of purchase


Once your body adjusts to this natural deodorant, we find that odor protection will last approximately 24 hours. The adjustment period varies from one user to another, but the majority of our customers tell us that Pit Perfection worked extremely well from the first use and lasted between 18-24 hours from the start. Since everyone's body is different, it may take some customers a few days to enjoy up to 24 hrs of odor protection. 


Although you can typically expect up to 24 hrs of odor protection, it can most certainly be reapplied as needed. 
 
Depending on how much deodorant is applied, your Mini Pit Perfection Deodorant stick should last between 2-3 weeks. Some users just need a small amount of product to get full odor protection, while others need a bit more. Adjust the amount of deodorant you apply according to your body.
 
Our standard Pit Perfection Deodorant (available in our standard 2.65oz bar only) is perfectly safe and healthy for preteen and teenage girls. For growing boys, our Cool Mint for preteen & teen boys is recommended. The base formulation is identical to our standard Pit Perfection, but does not contain tea tree essential oil. Tea tree, although healthy for adults and growing girls, may have a link to hormone interruption - therefore we have Cool Mint formulated for growing boys.
 
Unlike the majority of other natural deodorants on the market, we have carefully formulated Pit Perfection to address the typical nasty side effects of our competitors. Formulated for all skin types, users can have the confidence that Pit Perfection is formulated to prevent itching, irritation, rashes and skin darkening. 
 
If irritation should occur, we recommend the following: 
   + Do not apply right after shaving
   + Discontinue use for several days until irritation clears, then try using product once again


Like most deodorant, Pit Perfection may occasionally leave some residue/stains on your clothing if you do not allow product to absorb into skin prior to dressing. Pit Perfection goes on white due to skin-protection ingredients. To avoid staining, please make sure to wait a few minutes for product to absorb before dressing. Some users actually apply Pit Perfection prior to going to bed instead of in the morning. If you are in a hurry, you can rub product into skin with your fingertips. Pit Perfection will be dry, non-greasy and clear once it has fully absorbed into skin. Use extra caution when wearing tight-fitting clothing.


* 18 to 24+ hours is the typical effectiveness. Individual results may vary.