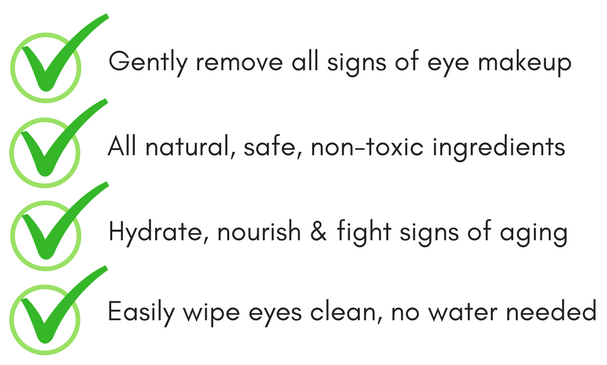 Product Description
No Rinse Eye Makeup Erasure is the ultimate in eye makeup removers. This hydrating, cool gel that takes off all eye makeup, including waterproof mascaras and fiber/glue mascaras. No need to pull at or damage your lashes, No Rinse Eye Makeup Remover is a gentle way to remove eye makeup!


Key Benefits
+ Gently remove all eye makeup
+ Ultra hydrating
+ No water needed, just wipe with a tissue
+ Formulated for all skin types
100% Natural Ingredients
Organic extra virgin olive oil, expeller-pressed: sweet almond oil, avocado oil, apricot oil and castor oil, organic virgin coconut oil, candellila was and a proprietary blend of 100% natural essential oils.


How to Apply
Just a small, pea-size amount massaged on closed eyes takes all of your eye makeup off, including waterproof mascara and glue/fiber mascaras.


Available Sizes
+ 1 oz
Additional Information

+ Avoid contact with eyes 
+ Keep in a cool, dry place 
+ Avoid prolonged exposure to sunlight
+ Please use within 9-12 months of purchase