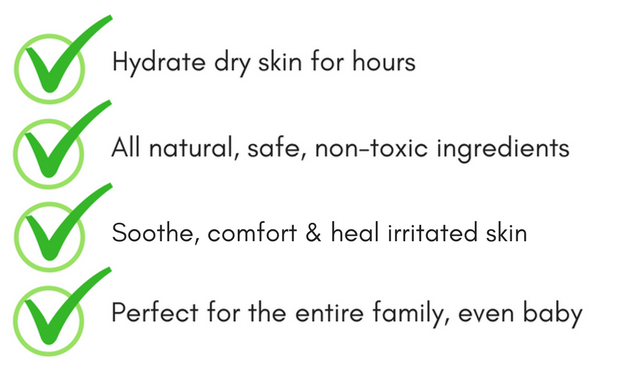 ---
Get your lavish lips on! Delight in our signature happy hour blend of Fuzzy Navel, Pina Colada, Pomegranate Martini and the NEW Mint Cream Cocktail. Enjoy ultra-hydrated, happy and healthy lips that you can flaunt all year round! 

Whether you have chapped, irritated lips or just love the way Lip Cocktail feels, enjoy exceptional hydration with a simple glide of the stick. Made with all natural, skin-loving ingredients, Lip Cocktail will be your favorite "go to" for healthy and happy lips!
---
Hydrate and heal dry, chapped lips
Soothe itchy, irritated skin on-the-go
Good for the entire family, including baby!
KEY INGREDIENT BENEFITS
---
Raw cocoa butter is packed with moisturizing and healing benefits while penetrating deep into the skin, leaving behind a protective shield. Cocoa butter locks in moisture while helping to keep out environmental toxins. This butter has been called the "ultimate moisturizer," and has been used to keep skin soft and supple for centuries.
Organic virgin coconut oil nourishes, protects and heals the skin. It's added disinfectant and anti-microbial properties help keep skin healthy.
100% NATURAL INGREDIENTS
---
Organic virgin coconut oil (cocos nucifera), raw & pure cocoa seed butter (theobroma cacao), natural filtered beeswax, organic extra virgin olive oil (plea europaea), natural expeller-pressed avocado seed oil (perea gratissima), natural expeller pressed castor oil (ricinus communis)  natural expeller pressed apricot oil (prunus armeniaca), natural candellila wax (euphorbia cerifera), natural expeller pressed wheatgerm oil (triticum vulgare),  natural expeller pressed rosehip oil (rosa rubiginosa), natural expeller pressed evening primrose oil (oenothera biennis) and a blend of 100% natural essential oils and all natural fragrance oils.


AVAILABLE SCENTS
---
Mint Cream Cocktail - NEW!
---
Keep in a cool, dry place
If product softens, pop in the fridge for a bit to harden
Allow a few minutes for product to absorb before dressing
Use within 12 months of purchase
Please refer to the FAQ section for more information