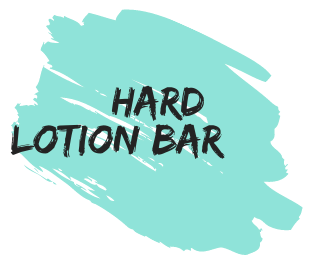 Indulge your senses with our popular Head to Toe Hard Lotion Bar, the complete solution for your skin! Whether you have chapped lips, dry, itchy, irritated skin, cracked fingers or heels, our Hard Lotion Bar takes care of it all! This lightly-scented, ultra-moisturizing balm provides exceptional hydration. with a simple glide of the stick. Packaged in a convenient container, take Head to Toe Hard Lotion Bar wherever you go! Regular lotion, which contains water, evaporates rather quickly, leaving your skin dehydrated again in no time. Because our Hard Lotion only contains waxes, butters and oil, your skin stays hydrated and happy for hours!


Hydrate and heal skin from head to toe
Heal cracked skin on hands & feet
Soothe itchy, irritated skin
Perfect for the entire family, including baby!


Cocoa butter is packed with moisturizing and healing benefits while penetrating deep into the skin, leaving behind a protective shield. Cocoa butter locks in moisture while helping to keep out environmental toxins. This butter has been called the "ultimate moisturizer," and has been used to keep skin soft and supple for centuries.
Organic extra virgin coconut oil is amazing when it comes to nourishing and hydrating skin. High in fatty acids, coconut oil heals and protects the skin. This oil has disinfectant and anti-microbial properties and is high in vitamin E, which is known for its skin healing properties. The triglycerides in coconut oil help to keep moisture from escaping the skin, which aids in retaining softness and suppleness. 
Rosehip oil is full of vitamins, antioxidants and essential fatty acids. An intensive skin re-hydrator, this oil prevents skin damage while improving the look of scars. Rosehip oil nourishes the skin and restores normal skin color.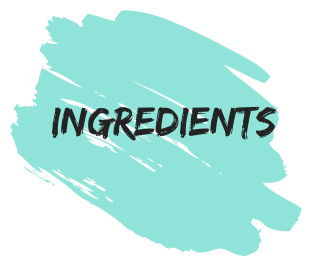 Organic virgin coconut oil (cocos nucifera), raw & pure cocoa seed butter (theobroma cacao), natural filtered beeswax, organic extra virgin olive oil (plea europaea), natural expeller-pressed avocado seed oil (perea gratissima), natural expeller pressed castor oil, natural expeller pressed apricot oil (prunus armeniaca), natural candellila wax (euphorbia cerifera), natural expeller pressed wheatgerm oil, natural expeller pressed rosehip oil, natural expeller pressed evening primrose oil and a blend of 100% natural essential oils and all natural fragrance oils.



Sweet Mimosa
Lavender & Vanilla Swirl -

New!

Sacred Sandalwood -

New!

Lavender Infusion -

New!


.75oz & 2.65oz


Avoid contact with eyes

 

Keep in a cool, dry place
If product softens, pop in the fridge for a bit to harden
Allow a few minutes for product to absorb into skin before dressing
Use within 12 months of

 

purchase
Please refer to the FAQ section for more information

 


Formulated for the entire family, including children and babies, simply swipe product onto skin wherever and whenever hydration is needed. For larger body parts, apply several stripes of product, then rub product into skin with hands. Deep hydration will last for hours!
Hydrate and heal dry skin, from head to toe
Soothe itchy, irritated skin

 

 
Heal dry, cracked skin on hands and feet
Moisturize the skin under your eyes (be careful not to get it in your eyes!)