Get your Lavish Lips on!
Stand out from the crowd with our beautiful, all-natural, handcrafted favors! From the all natural, handcrafted Signature Lip Cocktail Balm to the hand-embellished box - give your guests the gift of healthy, happy skin!

Available Scents to Mix & Match
Our Lip Cocktail Balms are handcrafted with ALL NATURAL ingredients, including the scents!
Fuzzy Navel: a juicy bouquet of peach with a splash of vanilla

Pomegranate Martini: fresh scent of sweet, ripe pomegranates

Pina Colada: a tropical breeze of pineapple, coconut and a splash of lime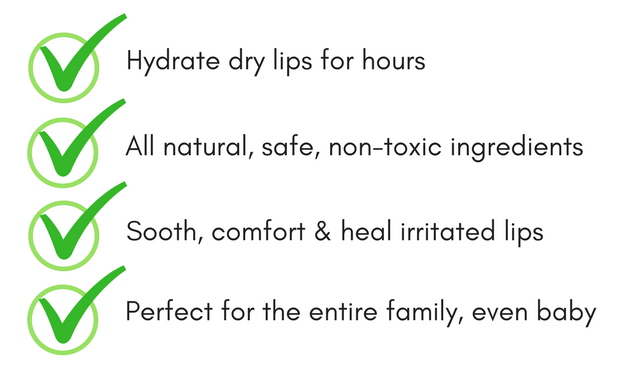 Our Lip Cocktail Balms are an all-time favorite! Your guests will delight in our Signature Happy Hour Blends, for happy, healthy lips that they can flaunt year-round.
Create your Unique Style!
Wedding favors should be fun! Mix and match ribbon colors and embellishments to create your own unique flair. You may want to consider a simple ribbon for the men (either in black or your wedding color) and colorful favors with embellishments for your female guests. It's all up to you! Ribbon styles and color selection can be more customized after you place your order.
Important Information/Lead Time
We will contact you within a few days of receiving your order to confirm that color(s) and styles(s) that you have chosen for your favors. Please allow up to 3 weeks for the production, packaging and delivery of your favors. Shipping information and tracking number will be sent via email when your favors ship.
If you are in a crunch, please contact us and we all be happy to assist you!

FREE shipping for all orders $95+!

Please contact Brett for any questions before, during or after your order!
brett@skinritual.com
Favor Reviews via The Knot
"I have been using other fantastic products from this company for a wile now so I ordered the lip balms in all three flavors as favors for a shower I was hosting. The packaging was adorable and survived shipping with no damage. I'm excited my guests will get a favor that they actually can use!"
"I love Skin Ritual products. Their lip balms are really moisturizing and I love the idea of natural products. When I decided to throw a baby shower, I bought their lip balm as party favors. Skin Ritual is easy to work with and the lip balms came in lovely packaging perfect for a baby shower."
"Best chapstick out there! I love it and I'm always happy to gift it as part of a package or as a favor.I get my orders on time, packaged nicely and ready to gift or use. Wonderfull!"