Experts believe that our skin absorbs about 60% of what we put on it, which is a scary thought, given the dangerously toxic ingredients that companies are allowed to include in their formulations. The personal care industry is not highly regulated, leaving this industry to self-regulate with only a handful of guidelines, including only a few ingredients that are not permitted. This forces consumers to educate themselves to become familiar with countless different ingredients in order to know what to look for and to look out for. This is no easy task, and misleading labeling doesn't help! 
Using safe, healthy, natural products on our body is important, but finding these products is time-consuming and can be very frustrating. Many companies claim to use "natural" ingredients, but when you read the ingredients, you find that these claims are not always true. Other companies make products using safe, natural ingredients but their products don't work very well. Others offer wonderful, natural products but at such a high price tag, not everyone is able to afford them. There are even companies that have "organic" in their name, but have no organic ingredients in their products.
Welcome, Skin Ritual! We have carefully formulated natural, safe products that work amazingly well, all at a reasonable cost. We want you to enjoy our products, which we have taken a long time to carefully formulate and test. We don't use shortcuts when it comes to our products, we use the best possible ingredients that we can find, all serving a specific purpose in each of our products. We use our products everyday because they work!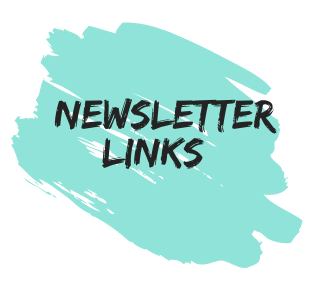 Winter Newsletter: 
https://mailchi.mp/136b9169a0a6/our-gift-to-you-dry-winter-skin-edition-and-so-much-more
Summer Newsletter:https://mailchi.mp/98287f34ece5/yay-your-skin-ritual-summer-newsletter-is-here


Should I Oil Cleanse?
It sounds a bit strange - putting oil on your face? I think that we assume that if we put oil on our face, we will automatically breakout in pimples. Now, not ALL oil is a great choice for skincare, but there are so many natural, nutrient-rich, healing oils that are AMAZING for cleansing skin! These oils do not block your pores – they gently and effectively melt away makeup, dirt and excess facial oil – all while hydrating your skin to perfection!
What about Oily Skin?
If you have oily, your face is usually on a rollercoaster: your face wash strips all the oil from your skin, then your skin goes into shock and starts producing oil. Unfortunately, our skin does not know when to stop producing protective oil, so it over-produces … and …. your skin is oily again! Break the cycle! 
Oil cleansing is THE PERFECT SOLUTION for oily skin because it doesn't strip all the oil from your face, resulting in your skin NOT having to over-produce oil. You will notice a more balanced complexion, with much less oil by the end of the day.
What if I have Dry or Combination Skin?
Dry and combination skin can be difficult to deal with. If you're like me, my dry areas tend to be really dry, while my oily areas tend to breakout. Oil cleansing literally changed the way I cared for my skin, and I will NEVER go back to regular face wash! 
Oil cleansing for combination skin is simple. It gently cleanses the oily areas without striping the natural oil from the skin, and gently cleanses and hydrates the drier areas for a more balanced complexion. 
The result? A beautifully clean face that is hydrated, balanced and happy!