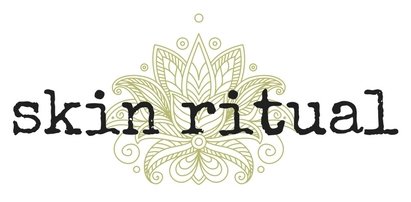 Industry Background

---
Experts believe that our skin absorbs about 60% of what we put on it, which is a scary thought, given the dangerously toxic ingredients that companies are allowed to include in their formulations. The personal care industry is not highly regulated, leaving this industry to self-regulate with only a handful of guidelines, including only a few ingredients that are not permitted. This forces consumers to educate themselves to become familiar with countless different ingredients in order to know what to look for and to look out for. This is no easy task, and misleading labeling doesn't help!
Using safe, healthy, natural products on our body is important, but finding these products is time-consuming and can be very frustrating. Many companies claim to use "natural" ingredients, but when you read the ingredients, you find that these claims are not always true. Other companies make products using safe, natural ingredients but their products don't work very well. Others offer wonderful, natural products but at such a high price tag, not everyone is able to afford them. There are even companies that have "organic" in their name, but have no organic ingredients in their products.
Welcome, SKIN RITUAL! We have carefully formulated natural, safe products that work amazingly well, all at a reasonable cost. We want you to enjoy our products, which we have taken a long time to carefully formulate and test. We don't use shortcuts when it comes to our products, we use the best possible ingredients that we can find, all serving a specific purpose in each of our products. We use our products everyday because they work!
---
---
human reproduction health broadly damaged by toxic chemicals
---
Makeup Kits for Cancer Patients Could Contain Toxins
---
Harmful Chemicals in Personal Care Products
---
What Toxic Cosmetics are in this Look Good Feel Better Bag and also on a Store Shelf Near You
---
Health Dangers of Underarm Deodorants
---
chemicals in personal products may stimulate cancer more thought
---
Study Parabens in personal care products dangerous even at low levels
---
Video: Congress Fights to Ensure Safety of Personal Care Products
---
Upcoming Events

---
2017 Makers Fair Bay Area: May 19th-21st
Skin Ritual is honored to be included in one of the largest Makers Faire's in the country! An outdoor section has been added for this year that will host various vendors selling product. Come by and purchase your favorite Sin Ritual products and enjoy the day at this wonderful event!
---
San Carlos Farmer's Market & Art Stroll (800 block of Laurel Street, Bianchini's Market)
Please come by and visit our booth at the weekly, year-round San Carlos Farmer's Market!

Sundays from 10am - 2pm
Upcoming dates:
---
October 21 & 22, 2017 (Saturday & Sunday 10 am to 5 pm)
Connecticut Convention Center - 100 Columbus Blvd. #400, Hartford, CT 06103
Girls Day Out Just Got Better!
The Women's Expo is a two-day event designed for women to learn and explore what's new in fashion, beauty, health and wellness. So, grab a friend for a day full of fun, shopping, giveaways and memories you'll never forget.
Breast Cancer Connections Annual Conference and Resource Fair
Friday, November 4th at the Oracle Conference Center - 350 Oracle Pkwy, Redwood City, CA 94065
This annual conference is a day-long medical symposium and resource fair open to the public, but designed for those touched by breast and ovarian cancer. This highly regarded conference brings together 300 attendees, including patients and survivors, medical professionals, therapists, and health educators to network, share knowledge, and create hope.
For more information, please visit: http://bcconnections.org/events/conference/
Skin Ritual will be exhibiting at the conference and will also have samples in all conference bags.