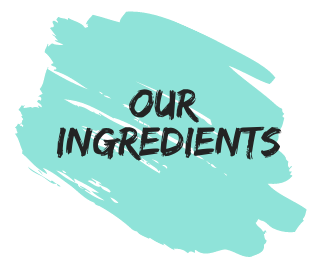 ---
APRICOT SEED OIL (Prunus Armeniaca)
Apricot kernel seed oil is used to moisturize balanced skin, oily skin and hormone-reactive skin. This oil is light enough that it does not leave a greasy coating on your skin after use. Though apricot kernel oil is most useful for oily complexions, it is gentle enough to use on any skin type.
---
COCONUT OIL (Cocos Nucifera)

High in fatty acids, coconut oil heals and protects the skin. This oil has disinfectant and anti-microbial properties and is high in vitamin E, which is known for its skin healing properties. The triglycerides in coconut oil help to keep moisture from escaping the skin, which aids in retaining softness and suppleness. Enjoy this nourishing oil in many of our products.
---
SWEET ALMOND OIL (Prunus Amygdalus Dulcis)

Almond oil is hydrating and won't clog pores. Monounsaturated fats in the oil keep cell membranes healthy. Due to the oil's gentle, nourishing nature, anyone can benefit from using almond oil, even those with sensitive skin. It's also a rich source of magnesium.
---
AVOCADO OIL (Persea Gratissima)

Avocados are an excellent source of omega-3 fatty acids and vitamins A, D and E, and provide skin with deep moisture. The oil of an avocado is able to penetrate and moisturize, and also serves as a protective barrier on the skin. Along with moisture and protective abilities, avocado oil can soothe sunburned and irritated skin because of high levels of antioxidants, vitamins A and E. Avocado oil also contains sterolins, which are natural steroids.
---
ORGANIC EXTRA VIRGIN OLIVE OIL (Olea Europaea)

Olive oil is very rich in vitamins, minerals and natural fatty acids. Olive oil is a powerful ingredient of anti-aging skin care products. It is rich in antioxidants, prevents skin aging and reduces the appearance of wrinkles and fine lines. This oil nourishes, rejuvenates and protects the skin. Olive oil is an excellent choice for most skin types, including sensitive skin. Rich in vitamin E and A, olive oil helps prolong youth, hydrates the skin, maintains its elasticity and softness. Olive oil also helps skin cells to regenerate.
---
ROSEHIP OIL (Rosa Canina)
Rosehip oil is full of vitamins, antioxidants and essential fatty acids. An intensive skin re-hydrator, this oil prevents skin damage while improving the look of scars. Rosehip oil nourishes the skin and restores normal skin color.

---
EVENING PRIMROSE OIL (Oenothera Biennis)

Evening primrose oil, to some, is considered the best remedy to cure eczema and many other skin-related problems and for overall good skin health. The oil extracted from evening primrose seeds is very gentle and can be used as moisturizer to keep dry areas hydrated.
---
POMEGRANATE SEED OIL (Punica Granatum Linn)

Highly prized for its naturally occurring flavonoids and punicic acid, pomegranate seed oil is a powerhouse of anti-oxidants. Protecting skin from free radical damage, this gentle oil nourishes skin and helps skin cell regeneration. It takes more than 200 pounds of pomegranate seed to make 1 pound of this oil.
---
RASPBERRY SEED OIL (Rubus Idaeus)

High in vitamins A and essential fatty acids, raspberry seed oil minimizes free radical damage. This oil helps skin hydrate, repair and condition skin.
---
RICE BRAN OIL (Oryza Sativa)

Rice bran is obtained in the milling process and is cold expeller-pressed from the part of the rice that is richest in fat. Rich in nourishing antioxidants, such as Vitamin E, it is a wonderful addition to all natural skin care products.
---
WHEAT GERM OIL (Triticum Vulgare)

Wheat germ oil contains significant amounts of vitamin E and used in countless types of personal care products because if its skin conditioning properties.
---
MEADOWFOAM SEED OIL (Limnanthes Alba)
Meadowfoam seed oil contains over 98% long chain fatty acids and is used widely in cosmetic and hair care applications due to its stability, lubricity and its ability of staying on the skin.
---
MORINGA OIL 
Coming soon!



---
COCOA SEED BUTTER (Theobroma Cacao)
Packed with moisturizing and healing benefits, cocoa butter penetrates deep into the skin, leaving behind a protective shield. Cocoa butter locks in moisture while helping to keep out environmental toxins. This butter has been called the "ultimate moisturizer," and has been used to keep skin soft and supple for centuries. Cocoa butter is one of the most stable, highly-concentrated natural fats, melting at body temperature to penetrate the skin. Cocoa butter is often recommended for treatment of skin conditions such as eczema and dermatitis. In addition to all the skin benefits, cocoa butter smells delicious!


---
WHITE KAOLIN CLAY

The use of kaolin clay originated from the Romans, Greeks, Egyptians and the Chinese. This clay contains compounds proven beneficial in eliminating oils and toxins from the skin. Helps mineralize the dry areas of the skin, resulting in a smoother skin surface. In deodorant, kaolin clay helps keep skin dry.
---
DIATOMACEOUS EARTH OR DE

Diatomaceous earth comes from white, porous, sedimentary rock that is naturally made from the fossilized remains of diatoms, a major type of algae. DE is almost pure silica, with some beneficial trace minerals. The silica found in diatomaceous earth is an essential mineral that is needed by plants, animals, and humans to grow and remain healthy.
---
BAKING SODA (Sodium Bicarbonate)

Sodium bicarbonate is a natural, non-toxic deodorizer that does not contain aluminum, as does some baking powder.
---
PROBIOTIC POWDER (non-GMO)
Probiotics, best known for aiding the digestive system, also help rid the skin of bad bacteria (which can cause odor) and helps keep the good bacteria on the skin.
---
NON NANO ZINC (non-nano)
Zinc provides a barrier for sensitive skin. It helps absorb sweat, enhances the effectiveness of other ingredients and acts as a skin-soother. This wonderful ingredient can be found in our new and improved Pit Perfection Deodorant!


---
LAVENDER ESSENTIAL OIL
(Lavendula Angustofolia)
Known for its antibacterial, antiseptic, antidepressant, detoxifying, sedative and healing properties, lavender is probably one of the most popular herbs for the skin. This prized essential oil works best in stimulating cell regeneration as well as treating various skin ailments which include eczema, acne, inflammation, psoriasis, rashes, sunburn, wounds, scars, dermatitis, bruises, as well as insect bites and stings. The anti-fungal and antiseptic properties of lavender are beneficial in speeding up the healing process. Strong aroma works very well in deodorant, keeping odor at bay.
---
TEA TREE ESSENTIAL OIL (Melaleuca Alternifolia)    
Tea tree essential oil contains properties of an antiviral, antibacterial, anti-fungal and an antiseptic. this essential oil helps heal skin irritation and aids in keeping odor at bay. It also is a perfect ingredient to help with acne. Tea tree essential oil is not recommended for pre-teen and teenage boys.
---
PEPPERMINT ESSENTIAL OIL (Mentha Piperita)
Peppermint essential oil is an antibacterial and helps reduce skin irritation. Strong aroma not only lifts ones' mood and helps calm nerves, nausea and headaches, but keeps odor away when used in deodorant.
---
CARROT SEED ESSENTIAL OIL (Daucus Carota)
This nourishing oil has numerous benefits to the skin. Carrot seed oil protects, moisturizes, rejuvenates, repairs, heals and renews delicate facial skin. Powerful anti-oxidants (vitamin E and C) help protect skin from the damaging effects of free radicals. Enjoy these many skin benefits in our Daily Ritual Skin Serum.
---
LIME ESSENTIAL OIL (Citrus Aurantifolia)

Lime essential oil is full of abundant health benefits, both externally and internally. Extracted from fresh or dried lime peels, this oil is either cold-pressed or steam distilled. For the skin, this essential oil is full of antioxidants, which provides anti-aging properties. Lime essential oil is also a: antiseptic, antiviral, astringent, disinfectant and a tonic.
---
SWEET ORANGE ESSENTIAL OIL (Citrus Sinensis)

Sweet orange essential oil has an uplifting aroma, one that can improve ones mood. Primarily a cold-pressed processing from the orange rinds, this oil has the ability to brighten dull skin. Sweet orange essential oil is an anti-inflammatory and has been shown to promote the production of collagen. It also increases blood flow to the skin as it soothes dry, irritated skin. The oil is also used to combat acne.
---
LEMON ESSENTIAL OIL (Citrus Limonium)
Extracted by cold-pressing the peels of unripe lemons, this essential oil is used in holistic medicine throughout the world. Lemon essential oil is an antiseptic and an astringent. This oil helps balance and rejuvenate the skin, while providing plenty of vitamin C needed to help maintain healthy skin.
---
FRANKINCENSE ESSENTIAL OIL (Boswellia Carteri) 
Used in biblical times, this gold oil is prized for its anti-inflammatory, and anti-aging properties. This essential oil helps reduce scars. Research has also reported the use of frankincense oil to possibly help kill cancer cells.
---
GERANIUM ESSENTIAL OIL (Palargonium Graveolens) 
This essential oil helps tighten and tone the skin. Helps hydrate and balance skin while fighting signs of aging.
---
BERGAMONT ESSENTIAL OIL (Citrus Bergamia)
This essential oil is considered a natural cleanser, helping to combat oily and acne-prone skin. Removes dirt and impurities as it helps balance oily skin.
---
ROSEMARY ESSENTIAL OIL (Rosmarinus Officinalis) 

Invigorating and refreshing, this essential oil from the Mediterranean region is extracted from the flowering tips of the rosemary plant through steam distillation. Used by both the Greeks and the Romans for healing and purification properties, this essential oil is effective for all skin types to rejuvenate, hydrate, tone, heal, reduce acne, scars and spots as well as wrinkles.
---
FILTERED BEESWAX
Acts as a natural protective barrier on the skins surface. Beeswax has many skin-healing benefits including: anti-inflammatory, antibacterial and an antiviral. Beeswax is known to hydrate and soften skin when used in skin care products.
---
CANDELILLA WAX (Euphorbia Cerifera)
A vegan alternative to beeswax, candelilla wax is extracted from the candelilla shrub, primarily found in Mexico. This wax helps the skin retain moisture when used in skin care products. Rich in nutrients, candelilla wax is used to bind ingredients together and to harden skin care products.