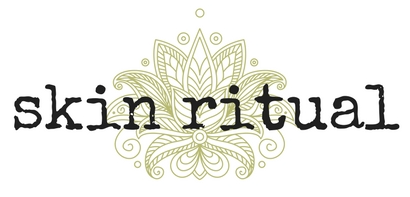 Welcome to our Blog!

---
We hope that you not only enjoy our posts, but we also hope that you use this blog for information and education about skin care, ingredients (good and bad), industry updates and personal notes and experiences.
---
Aug 22, 2017

The Perfect Scalp Massage
Turn your shower into a spa with a head massage brush, a must have in each of our showers. There are many benefits to using a scalp massage brush in the shower:
· Stimulate the scalp and improve circulation
· Exfoliate the scalp to rid your head from dead skin
· Relieve tension headaches
Whether you use prior to shampooing or while you shampoo, a head massage brush is easy to use! Simply rub brush in a gentle, circular motion all around your scalp.
We recommend Amazon for purchasing your head massage brush.
---
July 26, 2017
Leave the Bottled Dressing at the Store!

Making your own salad dressing couldn't be ANY easier! With just a few ingredients, you can enjoy a delicious, healthy salad and you'll know EXACTLY what's in it!

BALSAMIC VINEGARETTE
In a small bowl, whisk equal amounts of:
* Extra virgin olive oil
* Balsamic vinegar
Add:
* A pinch of dry dill weed
* A drop of honey or some Truvia (completely optional)
Add to salad, toss and enjoy!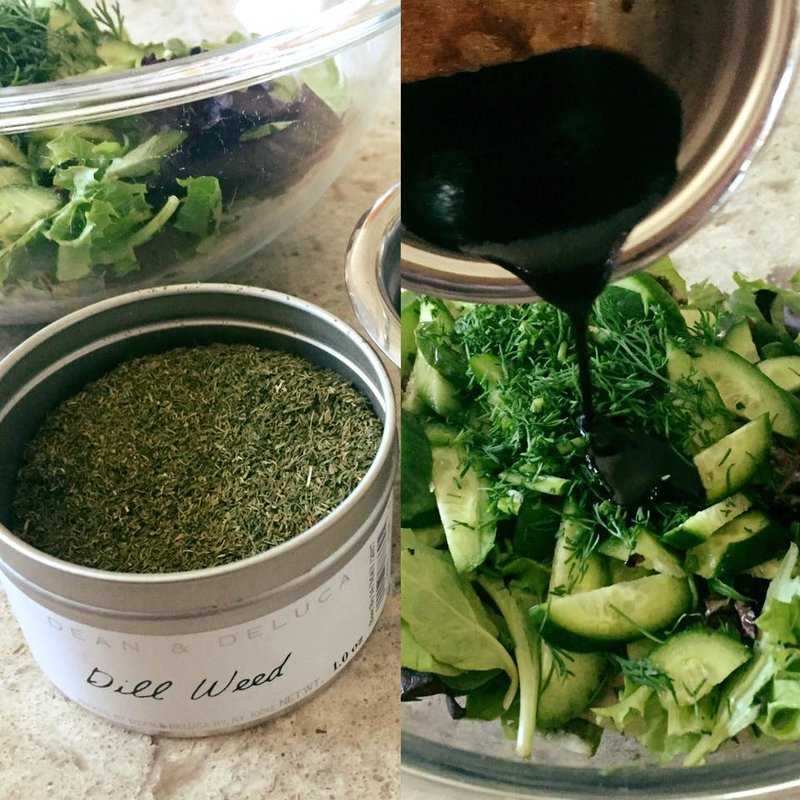 ---
July 17, 2017

Skin Hydration

No one wants dry, itchy skin, but this condition can also cause infections. Keeping skin moisturized allows our skin to be the best barrier against infections. If skin is allowed to become dry, it can also crack, allowing the bacteria that live on our skin to break through the crack and cause an infection. Ouch!
Standard lotion works for a short period of time, but because lotion contains about 50% water, its moisturizing effects evaporate rather quickly, making reapplication (over and over) a necessity.
Head to Toe Skin Balm by Skin Ritual is a super-charged hard lotion hydration stick! Containing a beautiful balance of waxes, butters, oils and essential oils, Head to Toe Balm provides hours of hydration for the entire family. Better yet, you don't need to layer it on thick … a few swipes is all your skin needs for the day.
DON'T MISS our Special Balm Duo! Get a full size Head to Toe Skin Balm & Lip Cocktail Balm for only $8.
Click Here for our Current Deals!
---
July 11, 2017

PROBIOTICS for your ARMPITS?
Most of us have heard of the health benefits of taking probiotics internally, but did you know that probiotics also has benefits for your skin?
When probiotics are taken internally, they help rid the gut of bad bacteria while keeping the good bacteria. The same action applies to probiotics that are in skin care and personal care products.
Believe it or not, sweat does not smell. Body odor occurs when bacteria is allowed to grow on the skin, primarily from moist areas on our bodies. The shelf-stable probiotics that are included in Pit Perfection help ward off the growth of bacteria under your arms, making a real difference in the performance of this all natural deodorant!
We continuously compare Pit Perfection with our competition and are very pleased with the results. Pit Perfection has been carefully formulated to not only last up to 24 hrs, but has skin-loving ingredients that protect the skin from irritation, itching, rashes and darkening of the skin.
Our 2 for $22 Pit Perfection SALE is on now – Don't wait, this is only for a limited time!
Click Here for our Current Deals!

---
June 5, 2017 - I am often asked about our Nightly Ritual Oil Cleanse (yes, even MEN ask me) and how I would have even thought of creating an oil-based product for cleansing the face. I get it – when I first started researching about oil cleansing it also sounded CRAZY to me!
Most people who have oily skin think that they need to clean their face and remove all the oil from it. Guess what? That is absolutely the opposite way to clean oily skin! When harsh, oil-striping cleansers remove all the oil from the face, your facial skin goes into "shock" - and then starts producing more oil to replenish what was taken away. Unfortunately, the skin will over-produce oil, therefore creating a vicious cycle that never seems to end.

Now don't get me wrong… not EVERY oil is good for your face - BUT, using specific oils can be the most natural, nourishing, and the most amazing way to completely cleanse, hydrate and nourish your face without harsh chemicals or toxic ingredients (and the ingredients that can be hidden from you without you ever finding out what it is ... how scary is that?)
Add specific essential oils to the oil cleanse and you now have a powerhouse of ingredients that will:
Before I formulated Nightly Ritual Oil Cleanse, I was having "teenage" issue with my face – I just kept breaking out. As soon as I would break out, I would stop using whatever cleanse I had and would jump on the natural (but all TOO harsh) acne cleansers and treatments. Not only did it not really help with the breakouts, these natural acne products also made my skin angry, irritated and painful.
It was during this time that I began to work on the formulation for our oil cleanse. During the testing phase of product formulation, this was the only product that I used on my skin to really determine how the cleanse would work.
The results exceeded my expectations!
Nightly Ritual Cleanse made my skin glow – from hydrating my dry areas, reducing my oily "T" zone, but my breakouts are now at a minimum (and when a "visitor" does pop up, it usually doesn't even blossom to the surface of my skin.)
Nature provides beautiful gifts… enjoy your happy, healthy skin with Skin Ritual!
June 1st, 2017 - As we head into the hot summer months, I am continuously comparing our Pit Perfection Deodorant with other natural deodorants that are available on the market (we will be respectful and not name names...)
During the Maker Faire Bay Area in May, I took time to talk to as many people as I could about natural deodorant and their past experience with it. I noted several deodorants that people had used (and weren't happy with) and kept hearing the same thing over and over again ... the natural deodorants that they had used in the past caused irritation, rashes, burning and/or had to be reapplied during the day.
I reassured them that Pit Perfection was formulated to help prevent these nasty side effects. Almost all purchased a bar to try, and already we are getting amazing feedback! Hearing happy customers makes all of our hard work worth it!
I just finished testing a well-advertised deodorant (VC-funded, located in San Francisco) to compare against Pit Perfection. For the first two days, it was very comparable to our deodorant. By day three, it quite working halfway through the day. By day four, after a 30 minute walk with my kids, my left "tester" side was twice as wet and stinky. Just another competitor that we beat in an armpit to armpit comparison... Go Skin Ritual!
On another note, our Lip Cocktail Balm is gaining steam! People seem to love (not only the all natural fuzzy navel scent) but the superior hydration the balm provides. I will start working on another scent - Appletini:-)
---
Making the Easy Switch To Natural Deodorant
Can
We Become "Immune" to Skin Products?
Are You Guilty of Any of These Skincare Mistakes?
A Guide to Natural Skincare
Could You Be Using Too Many Skincare Products?
Which Skincare Ingredients Are Actually Good For You?
The Language of Skincare Labels
More Surprising Dangers to your Skin!
How the Internet can be Ruining your Skin
Healthy Foods that may be Hurting your Skin
The Super Sneaky History Of How Advertisers Convinced You To Buy Deodorant
Printing Human Skin